Bombay meets Paris. Indian wealth combined with French modernity. This winter season let designers design sari-like skirts, ornate collars, embroidered coats with perfectly cut shirts and blouses. Seen on the on the international catwalks. Gold, silver, burgundy and pink dominate this look. Long necklaces, carefully crafted hair accessories or tasteful gems – bindi's – make Indian style perfectly. -catrice
I actually debated if I wanted something from this collection, I decided to pick up one of the polishes that looked pretty. This collection runs till the somewhere half December. I would advice taking a look for this stunning polish.
So all of the swatches are made with two coats, but it also layers very nicely with only one. This shade ranges between pink and red and is a stunning special shade. I do note that the color states it is red, but I think it looks a bit more pink.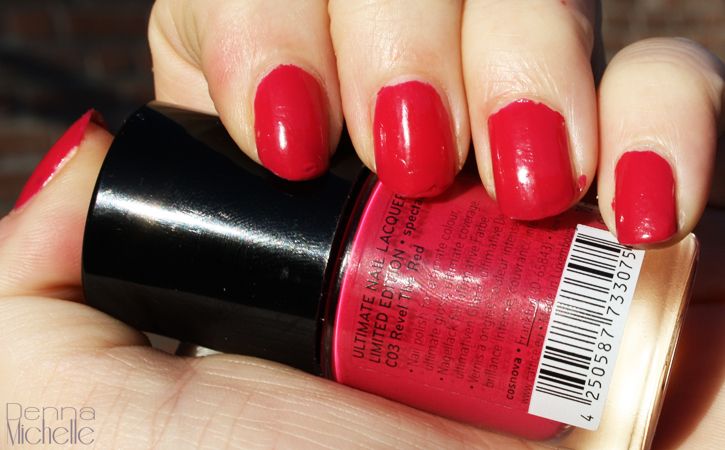 So what do you think?